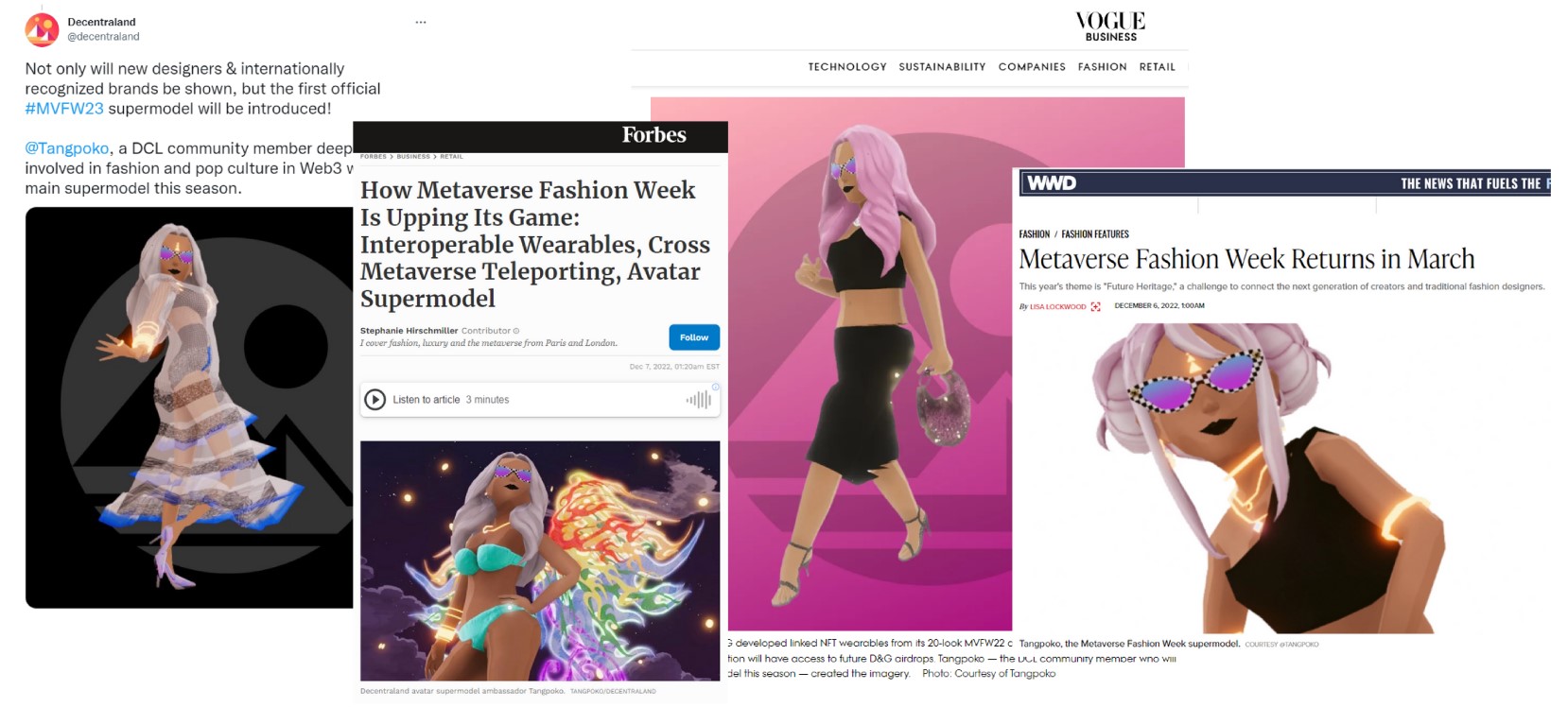 Tangpoko's mission is to introduce and launch artists, brands and content creators into the DCL ecosystem, building innovative collaborations and meaningful connections that resonate with the community. Her team, the DCL Babydolls, are a respected group of metaverse influencers in Decentraland (DCL) whose thought leadership has contributed greatly to the evolution and growth of Decentraland for both users and investors.
Tangpoko has participated in metaverse campaigns for Kidsuper, Absolut, Jagermeister, Def Squad and more. Her architectural portfolio has been featured in numerous publications including the Wall Street Journal, Cheddar and Marketing Brew. In addition to being a Verified Partner for Decentraland, she is an Advisory Board member for Elite World Group Women in Web3 Council.
… also she's an avatar which is pretty cool.